A recent innovation from Wikus is the Selekta GS M42 blade. As a result of our newest technology in the manufacturing process we have both increased performance and extended blade life up to 20% thanks to the improved characteristics of the product. Along with this, Wikus has introduced a patented tooth design for ultra-high cutting performance. With our decades of experience in bandsaw blade design, Wikus understands the crucial importance and has optimized the tooth geometry of the Selekta GS M42
After cutting, the Selekta GS M42 effectively reduces the need for rework such as deburring, as the superior design of the blade gives an excellent surface quality in the cut. In addition, the bandsaw's precise set conserves material.
✓ Up to 20% longer blade life
✓ Universal applications
✓ Exceptionally straight cuts
✓ Superior surface finish
✓ Cost savings and profitability
So, no matter what your cutting requirements are, there will be a Wikus Blade to suit your application. With a Wikus blade on the machine, you will be able to 'steel' the advantage from your competitors.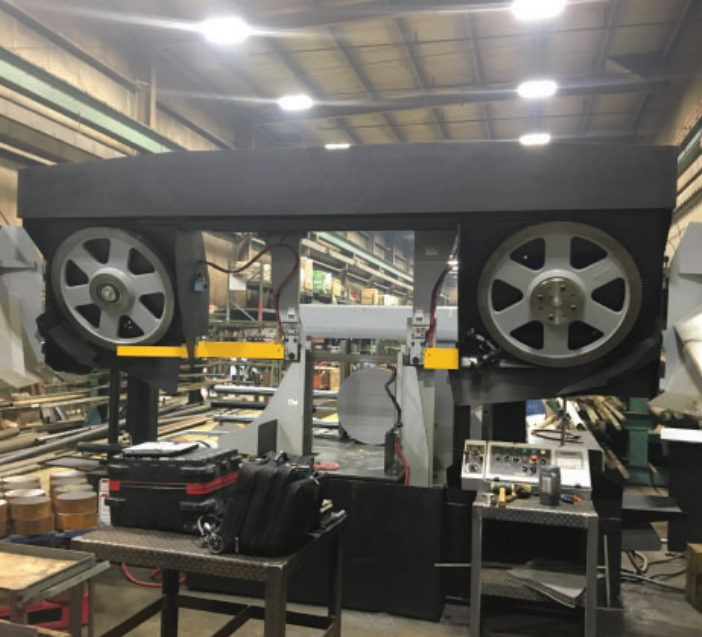 Leveling Up
One of our long-time customers had been using (level 2) Wikus Marathon M42 blades for several years with great success. When (level 3) Selekta GS M42 was introduced the customer found even better results were possible by stepping up to the next level. They were very happy with the Selekta GS M42 performance and purchased it for their Hyd-Mech H-22A to cut 1018, 4140, 4340 and 8620 solid rounds, 8" – 16" in diameter.
The customer went through management and personnel changes and as a result opened it up to testing our competitors' products. As a result of that testing and other factors our competitor gained the business with carbide tip, and we briefl y lost the customer.
However, the machine was unable to achieve the same performance using the competitor's carbide tip as compared to the Selekta GS M42.
The customer brought back a former employee to run the cutting facility and he touted the quality of our blades from his previous experience with Wikus. They have now switched back to the Selekta GS M42 due to its high-performance rate over others carbide blades, and are now buying 100% Wikus blades again.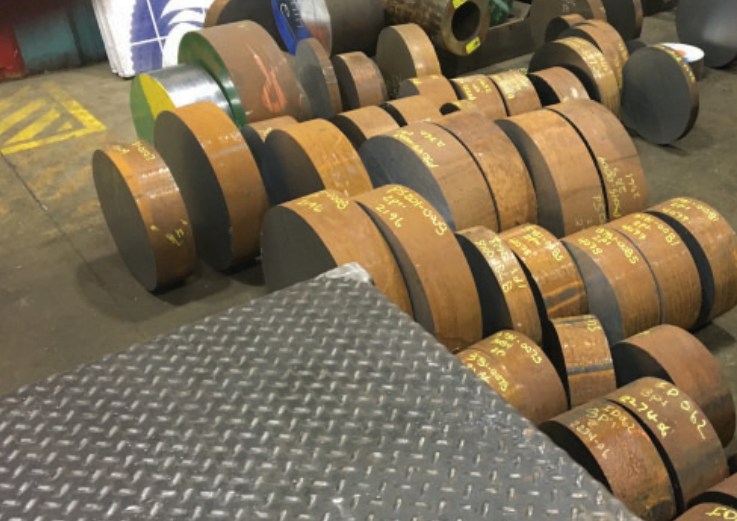 Cutting Performance Example:
Selekta GS M42, 22' 6" x 2-1/8" x .063, 2-3 tpi
Hyd-Mech H-22A
1045, 16" round solid
160 sfpm
1.6 inch/min feed rate
Feed pressure set at 40%
13-14 min cut time!
15 square inch removal rate