Tube – Pipe – Structural Shapes
In this issue we would like to share the successful results of some recent testing in an application cutting P-110 (24-26RHC) tubing in various diameters, wall thickness and pieces per cut. The P-110 tube is cut to lengths of 6" to 18" and used to produce couplings for casement pipe in the energy industry.
Back in our November 2018 Newsletter we talked about cutting tubes, described some of the issues associated with interrupted cutting and shared a few blade options to use for the application.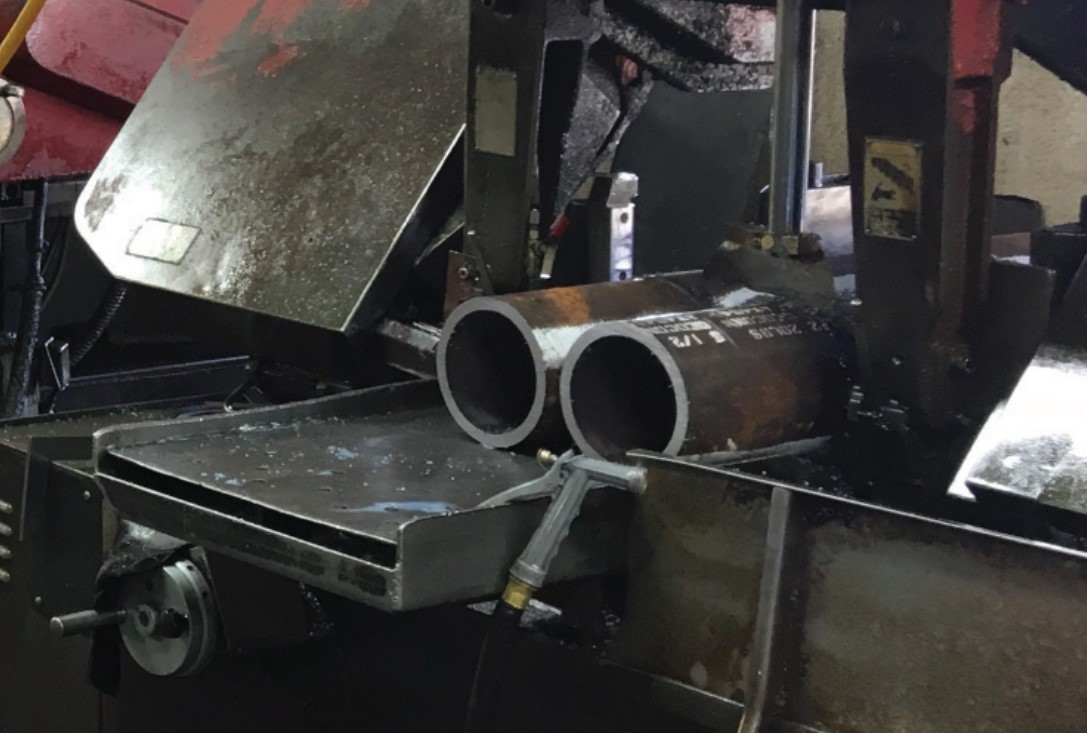 One of those options was our Proflex M42. Our Proflex has a unique tooth design which helps reduce the risk of tooth strippage during interrupted cutting and because our scenarios would include chips building up between the tubes as well as inside the tubes, Proflex was the preferred choice.
The following results were achieved in the described set ups after proper blade break in period.
3 pcs. X (5.25"OD x 4.125"ID)
A. 850 cuts (2,550 pieces)
B. Blade Speed of 115 SFPM
C. 1.280" Feed Rate
D. 6 sq" per minute removal rate
Total: 21,139 square inches
2 pcs. X (6.5"OD x 4.5"ID)AB.
A. 560 cuts (1,120 pieces)
B. Blade Speed of 115 SFPM
C. 1.130" Feed Rate
D. 6 sq" per minute removal rate
Total: 19,353 square inches
3 pcs. X (5.25"OD x 4.125"ID)
A. 600 cuts (1,800 pieces)
B. Blade Speed of 115 SFPM
C. 1.280" Feed Rate
D. 6 sq" per minute removal rate
2 pcs. X (6.250"OD x 5.125"ID)
E. 300 cuts (600 pieces)
F. Blade Speed of 115 SFPM
G. 1.135" Feed Rate
H. 3.6 sq" per minute removal rate
Total: 20,934 square inches