Wikus Saw has many employees who have been with us for many years. Combined they possess a wealth of knowledge and experience. We value that experience base and recognize the importance of passing that knowledge on to new team members. The team at Wikus Saw is growing and it is a mix of experienced team members, with an extensive knowledge base and new team members, with a fresh perspective, eager to learn. We would like to introduce one of Wikus Saw's newer team members.
Patrick Hageman joined the Wikus Saw team in August 2018, as a Service Technician. Through his work as a maintenance mechanic, Patrick brought experience in maintenance of bandsaw machines and using bandsaw blades. Patrick's last role before Wikus was that of a crane mechanic. He decided he wanted to literally get his feet back on the ground and return to sawing. Patrick was familiar with the Wikus Brand in the market and reached out to become part of our team.
When Patrick joined the team as Service Technician for our Northeast territory, he was living in Arizona. He and his family relocated shortly after joining the team. Giving up the climate of Arizona for that of the Northeast, now that is showing commitment for becoming part of this team!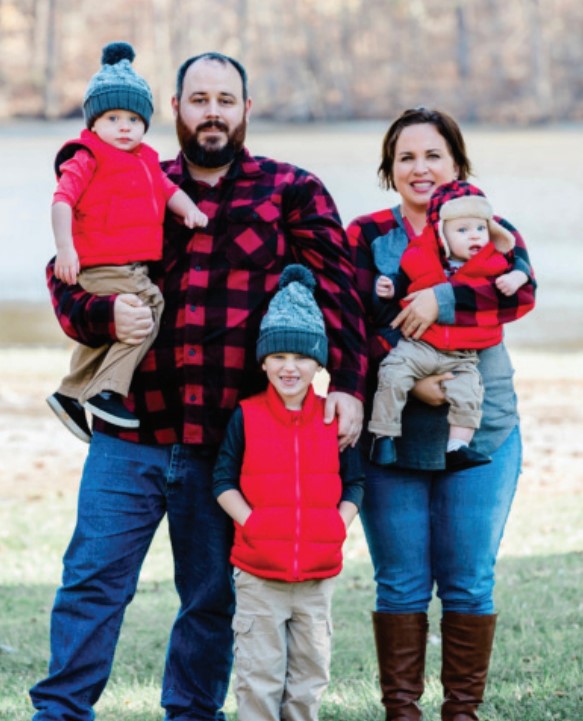 In Patrick's time at Wikus Saw, he has become a valuable member of the team, providing service and assistance to our customers. Customers have commented on Patrick's organization when he arrives on site and his ability to assist them in a very efficient manner.
One of the things Patrick likes about his role on the Wikus Saw team, is that he gets to help a wide variety of customers, with many different applications. Patrick values that he is truly a part of a team, that collaborates together, and where his opinion matters.
Patrick appreciates representing a quality brand in the market. Patrick shared a funny story, that he was at a customer and the blade they were running didn't seem right but they weren't sure what it was because it was still making the cut. Turns out the blade was being run backwards. Patrick laughed and thought, "Wikus blades are so good they even cut running backwards!"
When Patrick isn't working on bandsaw machines and assisting our customers in running our blades, he enjoys being home with his wife and three sons. His favorite activity is fishing with his boys.
Wikus Saw appreciates Patrick's contribution to the team and we look forward to Patrick continuing to grow with us in the future.