On Friday, August 20th of this year, WIKUS was invited to attend and participate  in the "Hercules On The Road" event at the MGM Grand Resort in Las Vegas.  Over 75 of Hercules' best hydraulics (manufacturing/repair) customers attended  the day-long educational seminar and learned the latest practical methods for  fluid power repairs. Participants received a full day of seals training, lunch, and  even a happy hour to end the event!
WIKUS was invited to this event to present an overview of the recently announced  partnership between WIKUS and Hercules Sealing Products. We  presented and showcased how WIKUS will be providing cutting value to Hercules'  customers going forward. Hercules Sealing Products is based in  Clearwater, Florida and is a leading distributor of hydraulic and pneumatic seals, seal kits, and metal working products.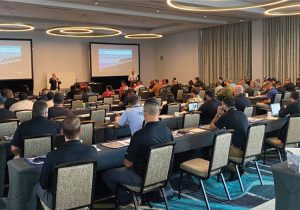 As WIKUS is known for precision, quality and maximum performance, the presentation began with both Mike Masters, Chief Technology Officer and Gary Lang, Western Regional Manager, providing an overview of the global WIKUS organization. This presentation allowed us to focus on how WIKUS sets product  and technology trends through innovative research and development. The  presentation then drilled down into the specifics of WIKUS Saw Technology  operations in North America, with a particular focus placed upon the additional  value WIKUS can bring to local end users: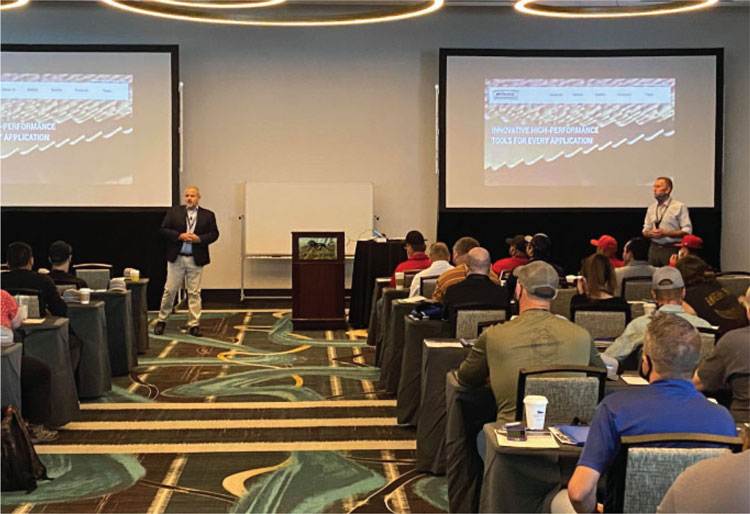 "100% German – engineered blade technology, with quick and accurate delivery  times due to two stocked warehouses located both in Chicago and Southern  California. WIKUS also provides detailed blade testing services, as well as yearly preventative maintenance checks designed to optimize saw performance, while  using any WIKUS band saw blades.
A summary of the entire WIKUS band saw blade line was presented to the audience with particular focus on our FUTURA SN blade, a negative rake, carbide  tipped blade engineered specifically for cutting surface hardened components so  often used in the hydraulics manufacture/repair industry. While the FUTURA SN blade will bring high level of value to Hercules' customers by providing faster and  cleaner cuts, longer blade life, along with the benefits of dry cutting. WIKUS's  superior product portfolio of bimetal and carbide tipped blades will also deliver excellent cutting performance, as customers continue to seek ways to reduce their  costs and increase their productivity.
Perhaps the biggest "attention grabber" was the brief overview presented on the  WIKUS ParaMaster. Available as a downloadable app from either the App Store or  Google Play, ParaMaster is an innovative tool available to all WIKUS  customers. Relying on a database of over 150,000 materials and more than 4,000 band sawing machines, ParaMaster recommends suitable cutting parameters to support users in optimizing their cutting processes.
At the end of the event, Hercules presented the latest addition to their website, the  Band Saw Blade Selector. This new tool will make it easier than ever for any  Hercules customer to find the perfect WIKUS blade for their specific cutting  application. Searches can be made by either entering a competitive product or  entering a specific WIKUS blade line. The desired length, width, gauge and TPI  are entered into the search, and voilà – the recommended blade is presented to the  customer. Hercules believes this latest web tool will go a long way in assisting  their customers in identifying the precise cutting tool to meet their needs. Judging from the audience's enthusiastic reaction to this demonstration, the Band Saw  Blade Selector is sure to get a lot of use in the future!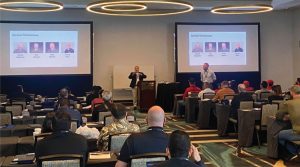 Whether it be a customer educational seminar, customer appreciation day, or  good old-fashioned vendor recognition day, the team at WIKUS is always eager to work with our distribution partners and their customers, in order to bring our  global presence and local ties to an increasingly growing market segment.
WIKUS looks forward to participating in future events with Hercules Sealing  Products. The stage has definitely been set for a long and successful partnership  moving forward.